Custom-built conservation kits to
achieve savings.
Custom designed and curated – Quick turnaround and fulfillment – Turnkey solution
Multiple kit configurations are possible! For example, electric only, gas only, combination electric and gas or kits with custom components (e.g., specialty lighting) via our kit-ordering portal.
Collaborate with your AM Conservation Group account executive on kit components to meet your unique goals.
Select your products.
Choose a kit and insert design.
Review and approve the final kit and insert designs.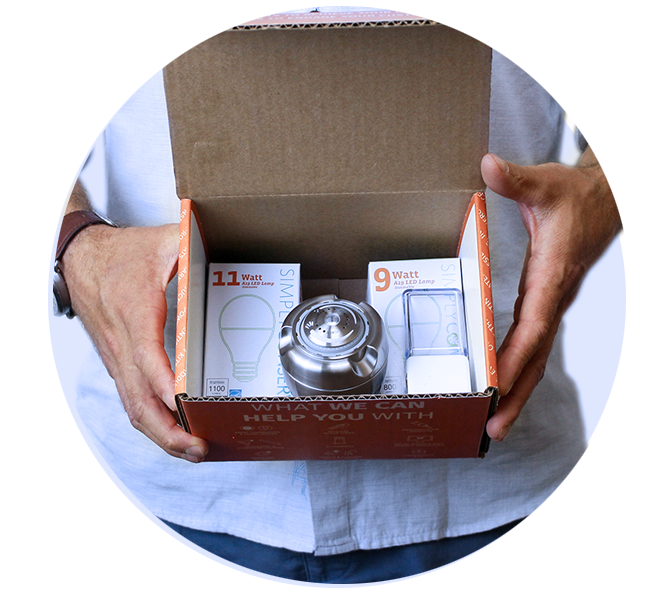 Or get started with one of our pre-selected kit combinations.
Learn how kit programs can help you reach your savings target and make your customers love you.