A vast selection of high-quality, utility program-grade energy and water conservation products at manufacturer-direct pricing.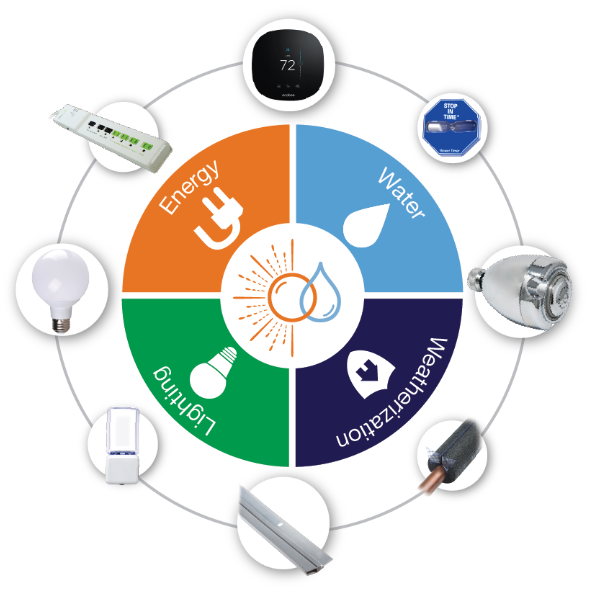 AM Conservation Group's product line includes ENERGY STAR® LED light bulbs, WaterSense® showerheads and aerators, and much more. Our representatives are experts in conservation products.
Some of these product offerings include:
Would you like to learn more about becoming a distributor?